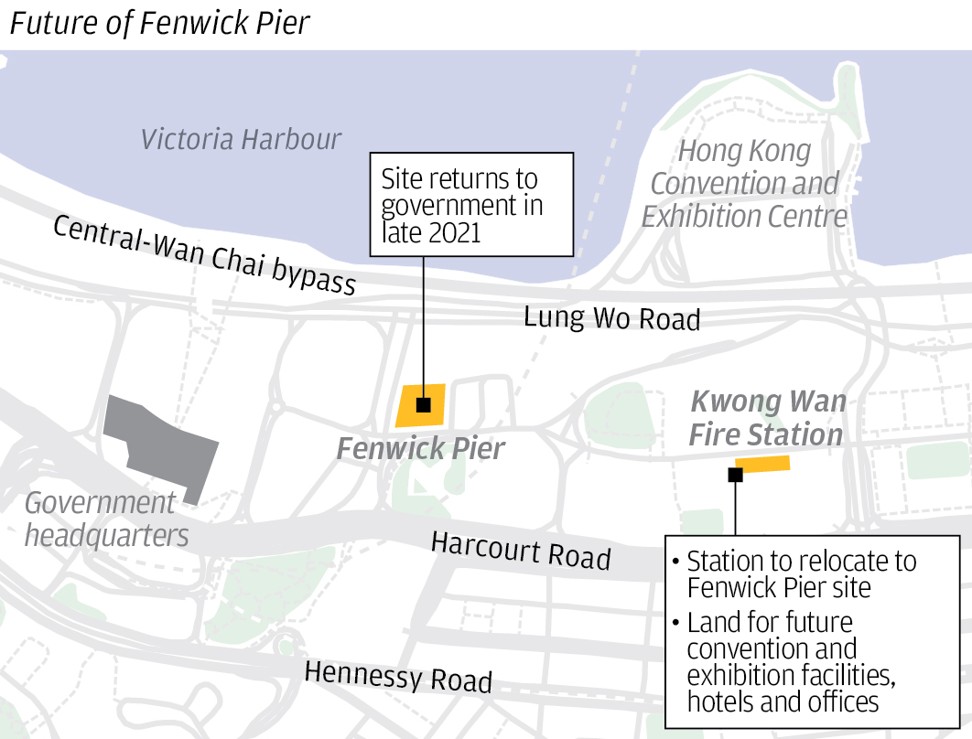 The decision to remove the pier facility dating from the Vietnam war is seen by some scholars as an attempt to expunge remnants of Hong Kong's colonial past and a symbol of American presence in the city, while others argued land shortage was the dominant factor.
Fenwick Pier was closed to ships in 2011 to make way for reclamation works in Victoria Harbour and has since become landlocked.
It was originally built in 1929 on Johnston Road as a private wharf for a steel factory and dockyard owned by a company bearing the same name.
The pier then moved twice as the shoreline of the harbour moved northwards with two rounds of reclamation, and settled at its present location in Fenwick Pier Street in 1970.
It found a new lease of life there when the colonial government granted the 30,000 sq ft site to the non-profit Servicemen's Guides Association (SGA) for a peppercorn rent of HK$1 a year.